Gunfighter Rig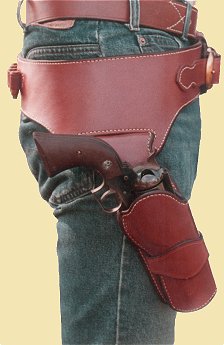 This rig is the finest available. Made of a double thickness of heavy leather in both belt and holster. The holster is lined with steel in the cylinder, shank and backing for unparalleled drag-free draw.
The holster can be had in a 15 degree forward cant (shown) or straight drop. Any other angle may be custom ordered
Your choice of style, color, and caliber of bullet loops. Hammer thong and leg tie-down are included. Leg belt optional.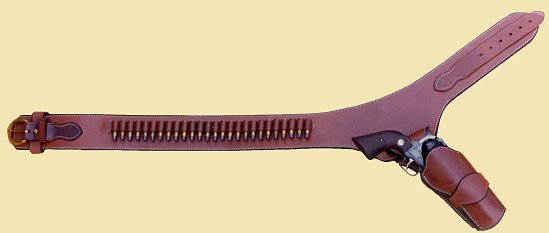 PRICE
From $800.00 (plain finish)